1600 SERIES GRAVITY
Gravity Tapered Sleeve Roller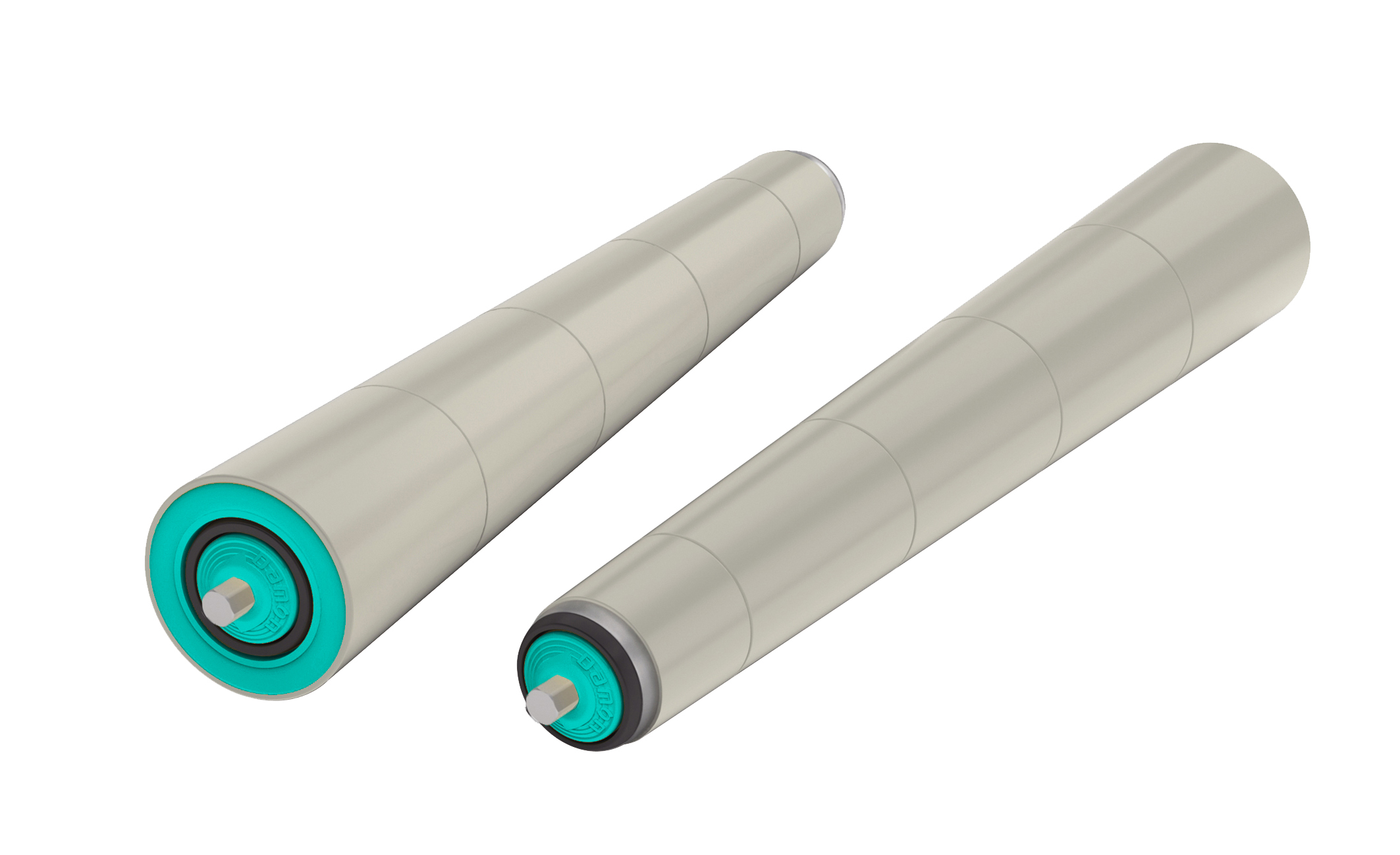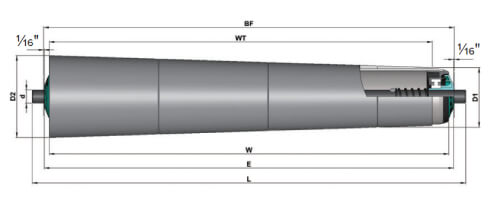 The 1600 Series tapered gravity roller is fitted with a gray polypropylene tapered sleeve. Each roller comes equipped with a polymer housed precision bearing, end cap, spring-loaded shafts on both ends, and tube.
Based on the 1200 Series, fitted with a grey polypropylene taper sleeve; abrasion resistant, low noise, shockproof.

The bearing end cap consists of a precision ball bearing, a polymer housing and end cap seal. Combined they provide a smooth and quite running roller.

The design of the end cap protects the bearings by providing excellent resistance to dust.

The roller is light and easy to start-up.

The weight of single items to be conveyed should not exceed 110lb.

Temperature range: 40° to 104° F (-5°C to 40°C).
Specifications:
Polypropylene, daRoller green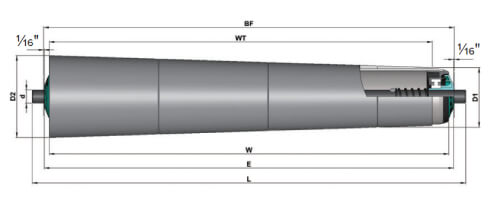 Tube Diameter
Imperial (inches)
Available options:
stainless tube, bearings, shaft